Water safety tips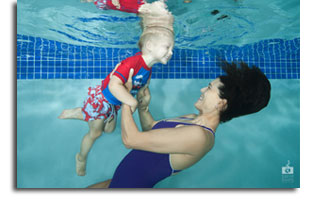 Maintain constant supervision.
Watch children around any water environment (pool, stream, lake, tub, toilet, bucket of water), no matter what skills your child has acquired and no matter how shallow the water.
Don't rely on substitutes. The use of flotation devices and inflatable toys cannot replace parental supervision. Such devices could suddenly shift position, lose air, or slip out from underneath, leaving the child in a dangerous situation.
Enroll children in a water safety course or "Enroll children in Learn to swim classes". Your decision to provide your child with an early aquatic experience is a gift that will have infinite rewards. These courses encourage safe practices.
Parents should take a CPR course. Knowing these skills can be important around the water and you will expand your capabilities in providing care for your child. You can contact your local Red Cross to enroll in a Infant & Child CPR training program.